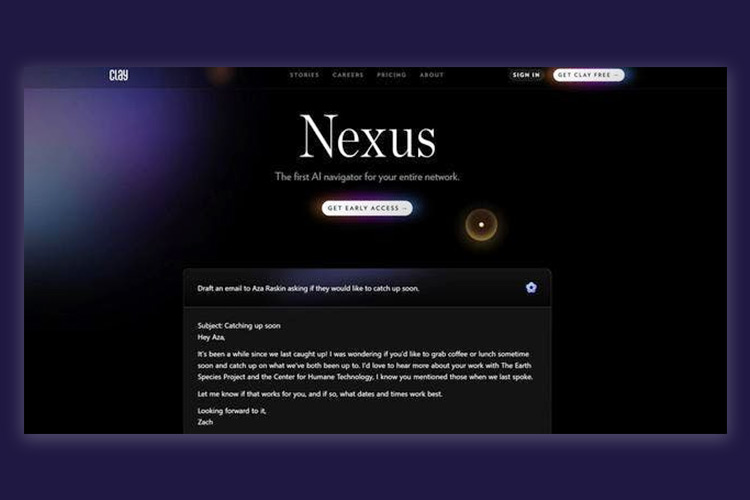 Nexus – Clay Features
Nexus is the pioneering AI-powered navigator designed to assist users in effectively navigating their entire network.
Key Features:
AI-powered network navigation: Leverage cutting-edge AI technology to effectively navigate your entire network.

Comprehensive relationship context: Access contextual knowledge about your connections to facilitate smoother interactions.

Assistance with various networking tasks: Seek help from Nexus for reasons to reconnect, outreach email ideas, and personalized gift recommendations.
Use Cases:
• Strengthening client relationships: Deepen your connections with key clients using Nexus's insights and guidance.
• Managing stakeholder relationships: Effectively handle multiple stakeholders with Nexus's support and recommendations.
• Enhancing networking efficiency: Save time and improve networking outcomes by leveraging Nexus's comprehensive understanding of your network.
Experience the future of networking today with Nexus, the first AI navigator for your entire network.